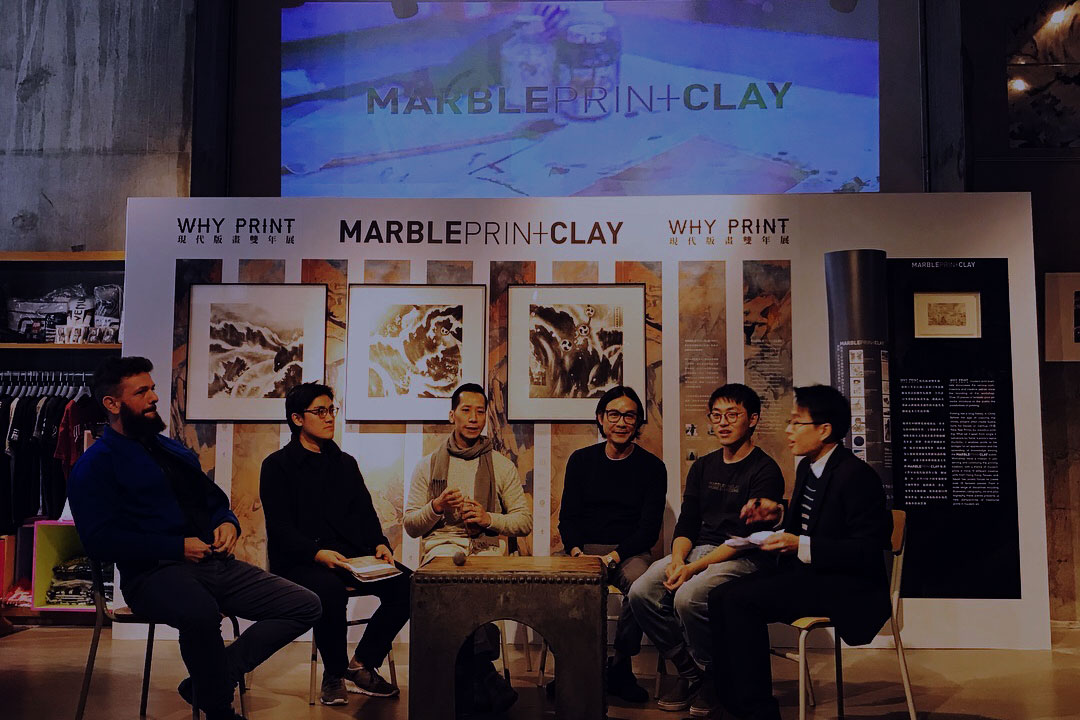 A space for Arts, Events and commercial activities. Cozy space to organise various types of events and exhibitions Allow artists to rent an exhibitions space to promote their works. For pricing & information please contact us at info@mpcstudio.com.hk
Old Cheng is an award-winning graphic designer with more than 35 years experience in the worlds of advertising and communications. In Critical Mass, Cheng draws on the creative dualism of advertising media to partner a unique pictorial perspective with an incisive and pithy prose, revealing in the process a more holistic and provocative conceptual experience. He now runs his own design studio.
今年六月台灣藝術家許以璇,將來到香港Marble Print & Clay進行駐地創作, 並舉辦於香港的第一次版畫體驗活動。 [蝸的時間@ MPC] 謝謝各位踴躍參加,工作室座無虛席 大家都印了好多層顏色的版畫,過了一個充實的週日
When I gaze the satellite imagery of disasters, I realize that we, as the audience, have been only acting as observers and looking from far away; we have never been able to impact this "reality" at all. This kind of helplessness has intrigued me to work with the concept of distance in term of space. In my imagination, I was able to get out of the physical body experience and travel among the ocean waves, across the dark, starry night and even jumping into the black hole from a "floating" perspective. Every day, we learn both history and the present through reading such kind ofimagery, but due to the distance between the imagery and the reality, we would probably never be able to reach to the actual reality. Such a distance has been embedded into both our emotions and the essentiality of the subject matter. Only until we isolate the senses in our experience, such as sound, light, shadow, shape and frequency, could we only be reminded of the flatness of reality through this piece of flat Illuminator in front of us; therefore, I wonder what else deep inside us could be awakened. Are there fear, memory or beliefs?
The multiple process of etching is another metaphor to this work. In order to create the desired visual impact, it goes through the erosion of chemical acid and many layers of retouching. Therefore, it has re-defined the meaning of the work with a total different materiality experience but meanwhile, under the same concept of the imagery making. This experience reminded the audience that the process is actually aggressive and violent, but ironically in turn, it is delicately printed on fragile paper that is almost translucent, further more, it is able to be presented to audience in a physical form. The contrast of the materiality and process brings the audience to another level of understanding of the relationship between the imagery and reality.
Sensory Zero x Marble Print Clay x WPM
這是咖啡與藝術的盡心呈現。 我們透過咖啡和銅版畫的用心製作找到更多值得珍惜的美麗事物。 整個合作項目不經不覺已經半年。除了在Sensory Zero太古城誠品店已經掛上我們的六幅銅版畫和Marbling掛幅,還有咖啡機。之後會在更多地方會見到我們的作品呢~
百好繪本士多 Nov 19 2016 流動繪本館,第4個成員和大家見面。 明天,中山紀念公園,維港的版書工作坊。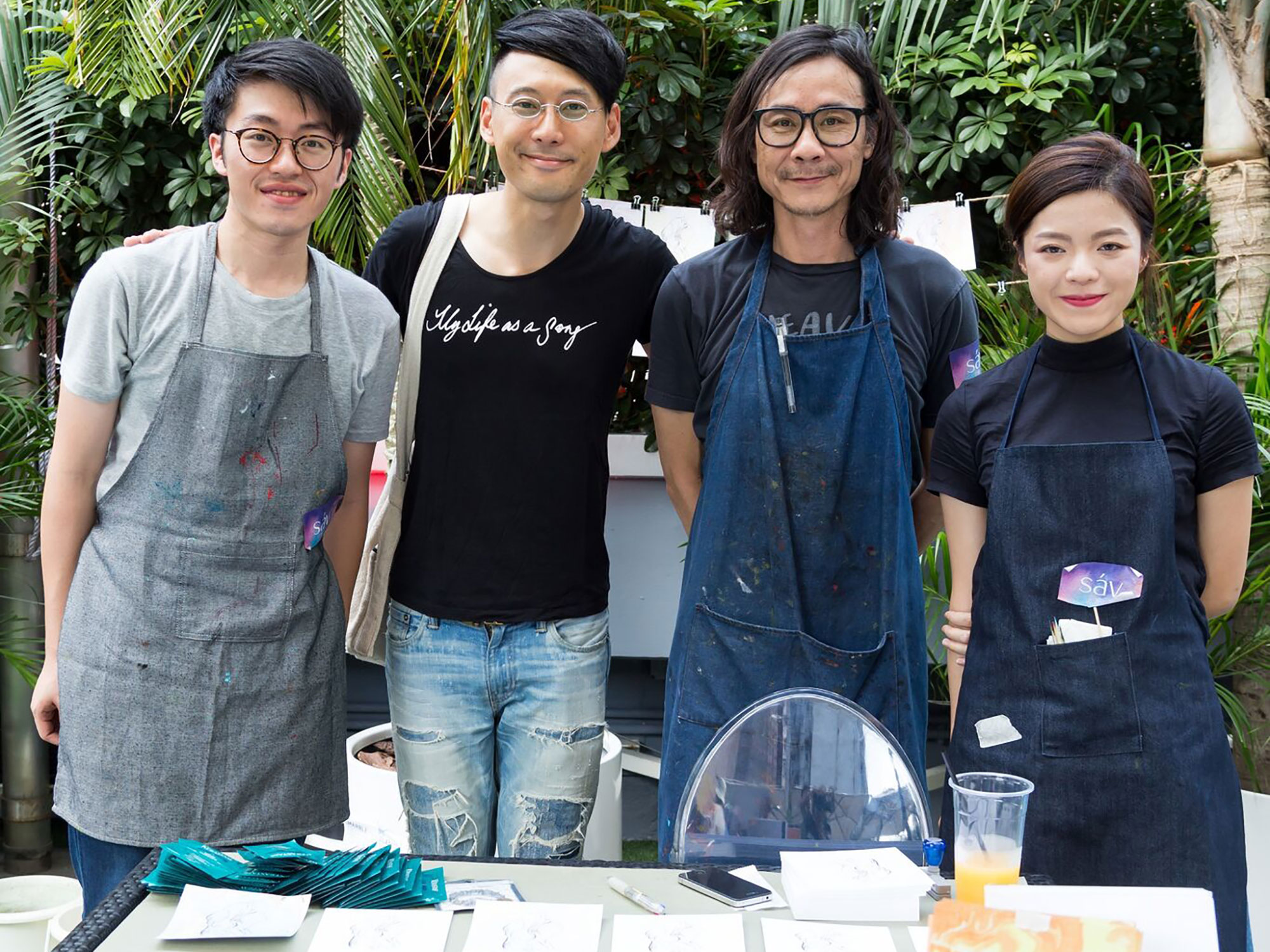 KÉRASTASE, French professional haircare Joint Promotion x Hotel Sav
Kerastase was partner with MPC to host a workshop in SAV Green Picnic Day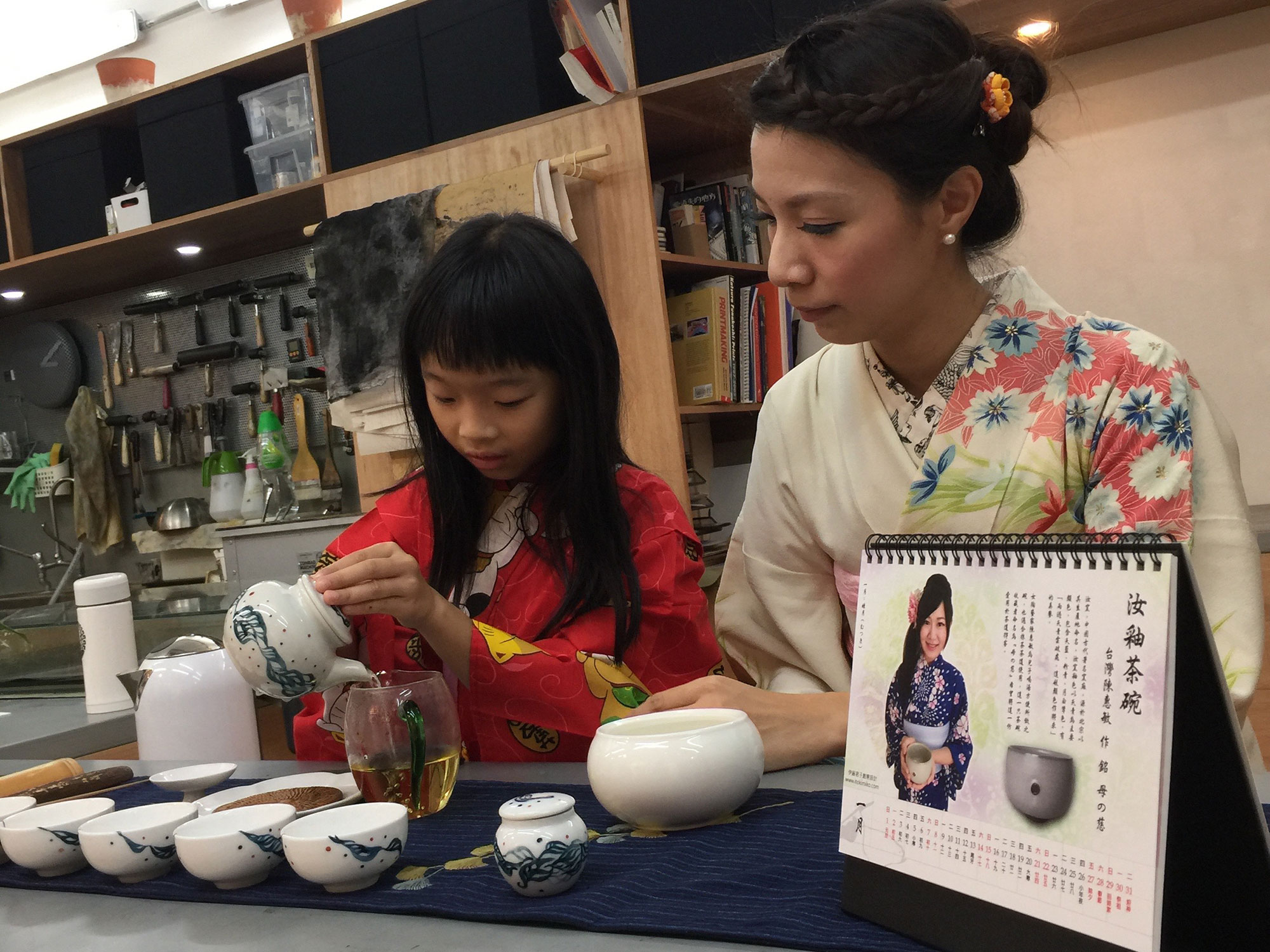 2016/11/20(日)[藤。茶席]水草星空茶席品茗會(香港特別場)
活動場地:Marble Print & Clay(觀塘成業街15-17號成運工業大廈7樓5室)
活動時間:下午15:00~16:30

活動內容:
台灣茶藝師子芸,帶來『藤茶席台灣茶』茶品,讓來賓品茗。
子芸為和服藏家、日本茶道觀流千行庵導士,現場會身著和服帶領來賓品茗。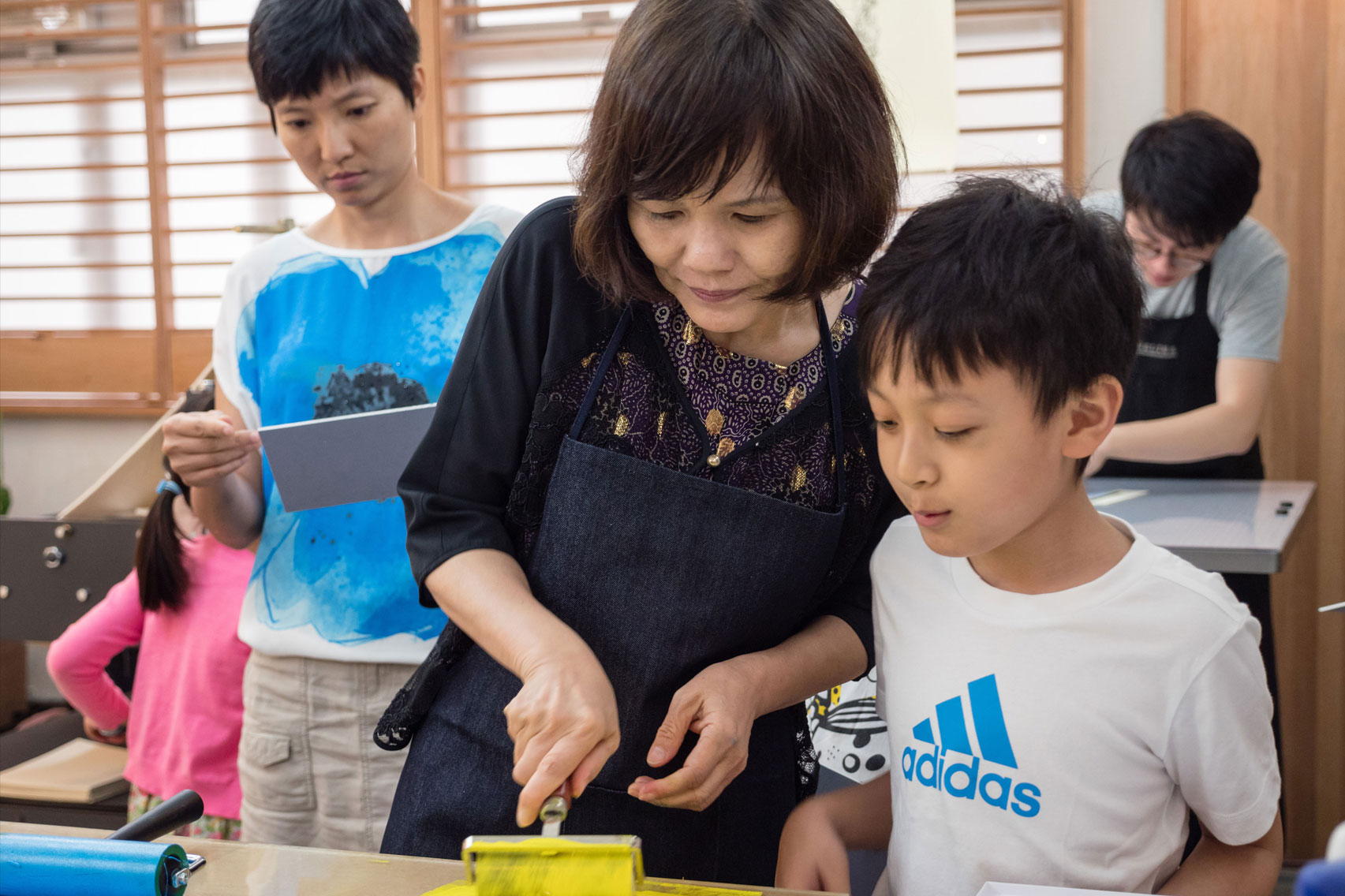 台灣原創繪本展展出的張秀毓老師《阿婆的燈籠樹》以及《爺爺的玻璃店》原畫和木刻版。
張秀毓老師喺MPC會有兩節版畫繪本工作坊,有細路場同大人場。
張秀毓老師擅長以圖說故事,望落簡單嘅兒童繪本,背後意味深遠,刻畫出對文化嘅認同及堅持,對人文傳統嘅重視與關愛。
喜歡臺灣又點會淨喺鐘意鳳梨酥太陽餅,我哋去執定野先,星期日一齊感受老師要傳遞嘅:「臺灣這塊土地的顏色、溫度和人情味」。

雕刻刀一筆一筆的力量,刻畫出對腳下土地的情懷。

「不想對學生講大道理,就畫圖畫書給他們看。」繪本作家張秀毓喜歡透過圖畫故事,與大家訴說生活觀察及道理。她捨棄較簡單的水彩技法,採用高難度凹版印刷及套色,只為呈現傳統文化古樸懷舊氣氛。

台灣原創繪本展請來張秀毓和大家細細品味著一張張的原畫,感受到老師對土地的愛與執著。老師將分享怎樣透過一筆一筆的雕刻,刻畫出民間傳承文化的歷程。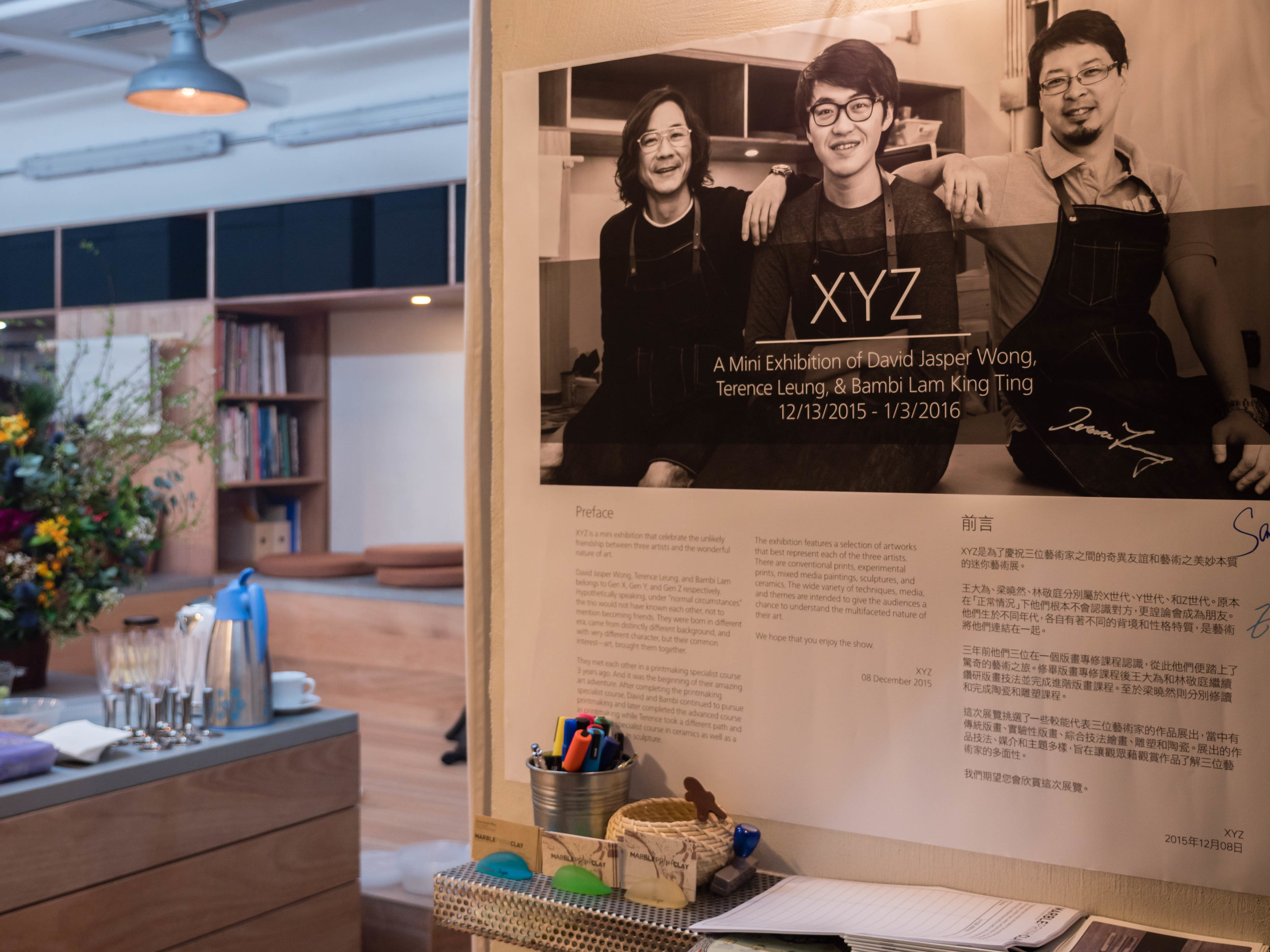 Grand Opening of MPC Printmaking Studio
"XYZ mini exhibition" Terrance Leung, Bambi Lam & David Jasper Wong XYZ is a mini exhibition that celebrate the unlikely friendship between three artists and the wonderful nature of art. The exhibition features a selection of artworks that best represent each of the three artists. There are conventional prints, experimental prints, mixed media paintings, sculptures, and ceramics. The wide variety of techniques, media, and themes are intended to give the audiences a chance to understand the multifaceted nature their art.